If you encounter problems with viewing or printing this e-mail,
click
here
to open it in your web browser.
To ensure delivery, please add
enquiry@solutions4u-asia.com
to your inbox address book or safe list today.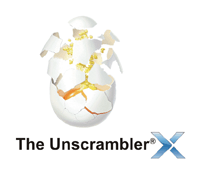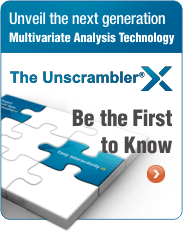 Solutions that helps you to discover patterns and relationships in your data that traditional statistical methods and visual inspection cannot reveal
CAMO product - Unscrambler product range is supplied and support by Solutions 4U in Singapore and Malaysia.



With Offices in Singapore and Malaysia, Solutions 4U is one of the regional leading supplier of software and hardware products solutions and technology trainning for research, engineering and technical applications on desktop computers.


Contact Us
call us:
Malaysia +603 8071 1300
Singapore +65 6468 3325
With over 20 years of experience in the software product development, CAMO continues to be firmly committed to helping our clients accomplish their business goals while increasing the value they obtain from their product and process development. With an ISO 9001:2000 certified Development Center in Bangalore, India CAMO has been steadfast and distinctive in their adherence to business ethics and their commitment to customer satisfaction. This is a legacy that has earned the CAMO Software, the trust of many of its stakeholders which include over 3000 Companies, 300 Universities and 25000 users in over 47 countries. For further information, visit www.camo.com. >> More
About CAMO

Headquartered in Oslo, Norway, CAMO Software is a leading scientific software company that specialises in multivariate data analysis, visualisation and workflow management. The UnscramblerŽ Software Suite is a leading Multivariate Data Analysis and Chemometrics solution used by most of the major pharmaceutical, chemical, energy, consumer products and material companies. CAMO's passion is the comprehension and simplification of complex data, resulting in efficient identification, cost, research and design as well as faster analytical results.